ST PATRICK'S WELSH POT LUCK LUNCHEON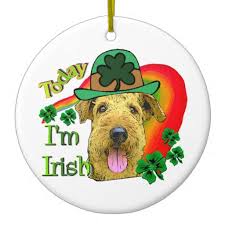 MARCH 17, 2018
Betty Taubert Scarsdale Scout House
Scarsdale, NY
DATE

MARCH 17, 2018
10:30 – 3:00

WHERE

Betty Taubert Girl Scout House
37 Wayside Lane
Scarsdale, NY

WHAT

·         Awesome lunch
·         Guest speaker!


COST

·         FREE! – please something to contribute to the Pot O'Luck Luncheon table.

·         GWTC will provide beverages.
It's time for the wearin' of the green with our Welsh terriers at this year's GWTC St. Patrick and David's Pot O'Luck Luncheon!
 __________________________________________________________________________
GUEST SPEAKER
This year we are featuring our own Board member, Anne Pelletier, as our guest speaker! Anne is a Certified Veterinary Technician who was a founding member of the  Massachusetts Veterinary Technicians Association (MVTA).  She currently is the office manager at Landau Veterinary Services, the only all-holistic veterinary practice in the Pioneer Valley of Massachusetts.  Anne will be speaking to us about Reiki – a healing practice that channels the universal life force energy within all of us, including our Welsh terriers!  A hands-on technique, Reiki is used to promote balance and wellbeing.  Anne will not only be explaining the power of Reiki to us, and identify the chakras in a Welsh terrier, she will also be inviting general health and wellness questions from us in her "Ask the Technician" portion of her presentation. So bring your questions!
LUNCH !
Besides your questions, bring your appetite and help us by bringing some food as this is a pot-luck event.
Please contact our food coordinator, and GWTC Secretary, Rene Hadley at rhadley320@earthlink.net.  We welcome hot or cold main dishes, salads/sides, snacks, and desserts.   GWTC will provide drinks. 
BOW-WOW-TIQUE
And for a little extra luck, we are featuring our BOW-WOW-TIQUE, with is chock-full of fantastic Welsh-terrier themed artwork, bric-a-brac, and more!
PLEASE RSVP BY MARCH 14TH BY EMAILING:  RHADLEY320@EARTHLINK.NET
Weather permitting, we'll have a nice lunch, a nice walk, and a great presentation from Anne!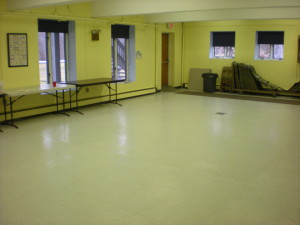 Dog-friendly facility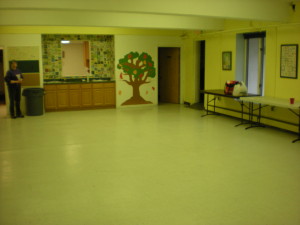 ________________________________________________________________
Who is St. David?
St David is the patron saint of Wales. He plays a very important role in Welsh culture but little is known about his life. St David's Day was recognized officially as the national day for people of Welsh origin in the United States in 2003. The Empire State Building was floodlit in the Welsh national colors, which are red, green and white, on March 1 that year.
Many people with Welsh ancestry or ties celebrate St David's life and the Welsh culture in the United States. Some people may attend a special St David's Day church service while others may cook a nice meal to share with friends or family. Meals may include herbed lamb chops, Welsh pot bread, or Caerphilly Crumble.
Many groups may organize special events or parties that may include carrying the flag of Wales, dressing in traditional costumes, and wearing daffodils or leeks on clothing. The Welsh flag, a red dragon on a white and green background, is displayed prominently and a festive mood prevails.