GLYNDWR WELSH TERRIER CLUB
2019 FUN DAY !!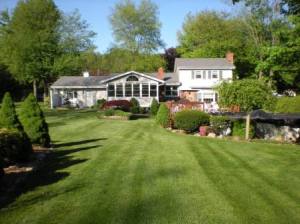 Date:   Saturday, September 14TH RAIN OR SHINE!
Time:   10:30 AM TO 3:30 PM
Location:   Russ Bain's home, 175 Colony Avenue, Trumbull, CT 06611
What to bring:
You
your dog
a chair
a crate/ex pen
water for your dog
Hello fellow GWTC members!
Fun Day is just a few days away!!!  And we're hoping you can join in the fun!
We also have a special GWTC Boutique Estate Sale, featuring items from the collection of one of our founders, the late Bardi McLennan! These items are really super-special and you'll want to have one (or more)!  And we also have amazing artwork (much of it framed) and smaller, really cute items to choose from, as well as books. So come prepared to shop! All proceeds go to funding GWTC events!
LUNCH IS BEING SERVED – COMPLIMENTS OF GWTC !!   
WE NEED YOU TO RSVP BY MONDAY, SEPTEMBER 9TH BY EMAILING camille@camilledesantis.com
If you forget to RSVP, you can still join us, but it would be really helpful if you can let us know in advance so we can order the proper amount of food.
 We are looking forward to seeing all of you there!
Our annual Fun Days are always fun, and We would love to see you and your Welsh terrier there!
Life is merrier with a Welsh terrier!
---
---
Photos from our 40th Anniversary celebration.
PAST FUN DAYS IN TRUMBULL: