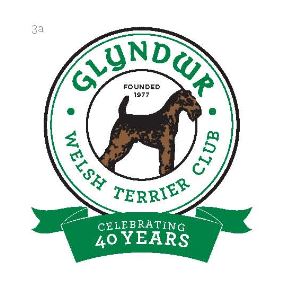 GLYNDWR WELSH TERRIER CLUB
40TH YEAR ANNIVERSARY !!
We had a great time at Glynwr's 40th Anniversary celebration on September 16th at Russ Bain's home in Trumbull, CT.  Not typical for GWTC's events, the weather was perfect!  About 32 members attended and 18 dogs so we all had a wonderful time socializing.  And there were puppies….lots of puppies!  We had wonderful gift baskets chocked full of donated items to bid on in a Member Auction.  And each member left with a 40th Anniversary commemorative mugs filled with home-made treats for the dogs – thanks Joyce!  To add to the celebration, a wonderful catered meal with eggplant parm, chicken parm, veggie lasagna, sausage & peppers and chicken marsala.  Then there were desserts!  Lots of desserts including a cake with our 40th Anniversary logo and Marly's rum cake.
Maryellen put a nice display together for our founding members:
Bardi McLennan
Freeman Ayers
Sue Weiss
Pam Taylor demonstrated "nose work" featuring Kyra who is trained for smell sensing.   We were all enjoying the day that we all just socialized and had a great time!
We have a history!  Not many regional dog clubs have been together for so long – we are very blessed and privileged to have a long heritage!
CONGRATULATIONS GLYNDWR FOR 40 YEARS OF EXISTENCE!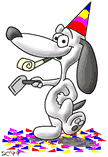 OUR 40TH ANNIVERSARY!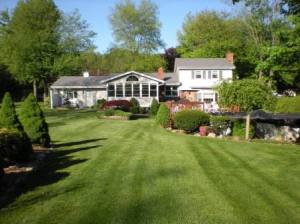 ---
PAST FUN DAYS IN TRUMBULL:
---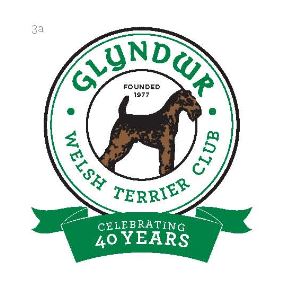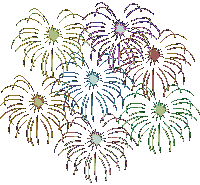 ________________________________________________________
Q
Directions to 175 Colony Ave., Trumbull, CT
PET FRIENDLY HOTELS NEAR TRUMBULL
________________________________________________________